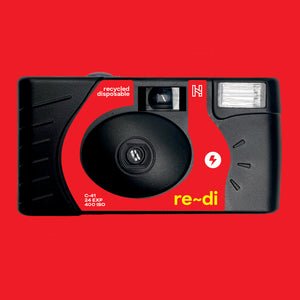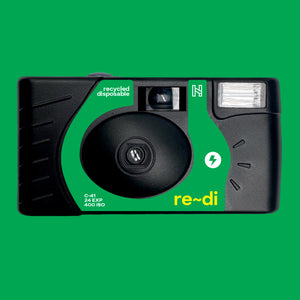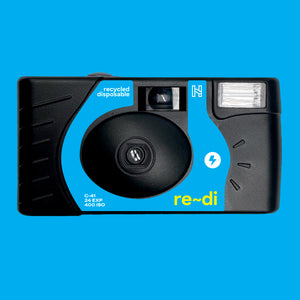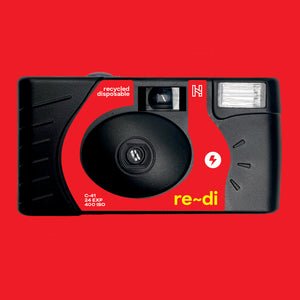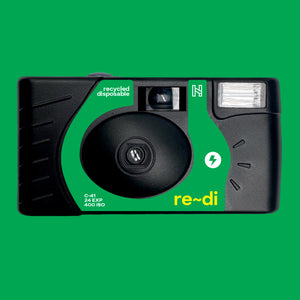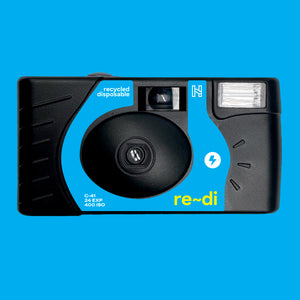 On Sale
re~di (recycled disposable) camera
Introducing our new single use camera - the 're~di' (recycled disposable) camera!
Having collected and cleaned thousands of disposable cameras over the past couple of years, we've created a closed loop using 'disposable' cameras — a pool of re~di cameras that can be recycled and loaded, ready to roll.
Weekly, we see hundreds of disposable single use cameras come through our lab. Once we crack open the camera to extract the film for developing, the rest of the camera becomes waste that eventually ends up as landfill if not dealt with correctly.
Our solution to this problem is the re~di camera — a longer life recycled disposable system.
Specifications:
•Loaded with Kodak 400-Speed Film
•24 Exposures
•Automatic Flash Recharge
•Flash Covers 1.2 to 4.5 Metres
•Ideal for Outdoors and Flash Photography
•This camera features a double aspheric lens element, plus a built-in flash that automatically recharges to take the worry out of taking photos indoors
Tips for using your re~di camera:
•Always use the flash when indoors or in low light
•Flash best between 1.2m - 4.5m from subject
•Press flash button on front of camera before each photo requiring flash
•Develop before 11/2024