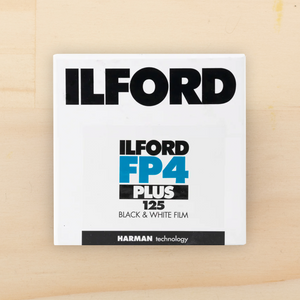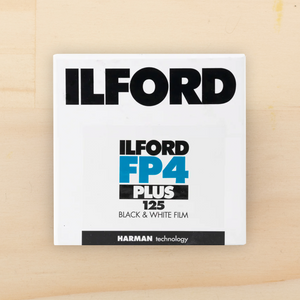 On Sale
Ilford FP4+ Bulk Roll — 35mm
PREORDER - Film will be posted out within 7-10 days of ordering.
35mm bulk length film 30.5m long.
We can supply used canisters for re-loading straight from our Lab :)
ISO 125, all-purpose black & white film with fine grain, medium contrast and outstanding sharpness. Ideal for most shooting scenarios in good light conditions.
Medium speed ISO 125
Fine grain, high sharpness
Robust exposure tolerance
35mm, 120 Roll & Sheet Film available