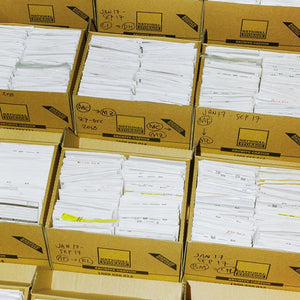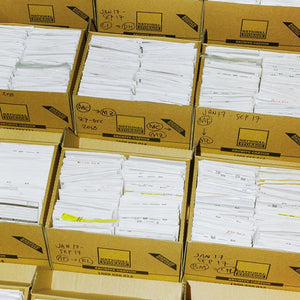 On Sale
Deep Storage Retrieval
Select this option to have your negatives collected from deep storage.
Order can take longer than usual to be fulfilled due to the time it takes to go through storage.
TL;DR
Negatives older than 3 months removed from lab and enter deep storage

Negatives older than 2 years removed from deep storage and destroyed

If we do not find any negatives in deep storage you will receive full refund
After 3 months of your negatives being held at the lab, they are moved into 'deep storage'. In 'deep storage' your negs are carefully organised and protected in our climate controlled facility where they spend out the days enjoying their retirement from the busy life at the lab. 
It takes time for us to go out to 'deep storage', and costs you to retrieve your negatives so we urge you to arrange pickup or postage of them within the first three months of their life. 
If you have negatives that are in 'deep storage' and wish to retrieve them please select this, and include in the notes your name, and any other variants of your name you might have so we can find everything you have.
Negatives are stored in 'deep storage' for a total of two (2) years. After this time expires your negatives undergo a 'deep clean' and are removed from the facility, never to be accessible again.