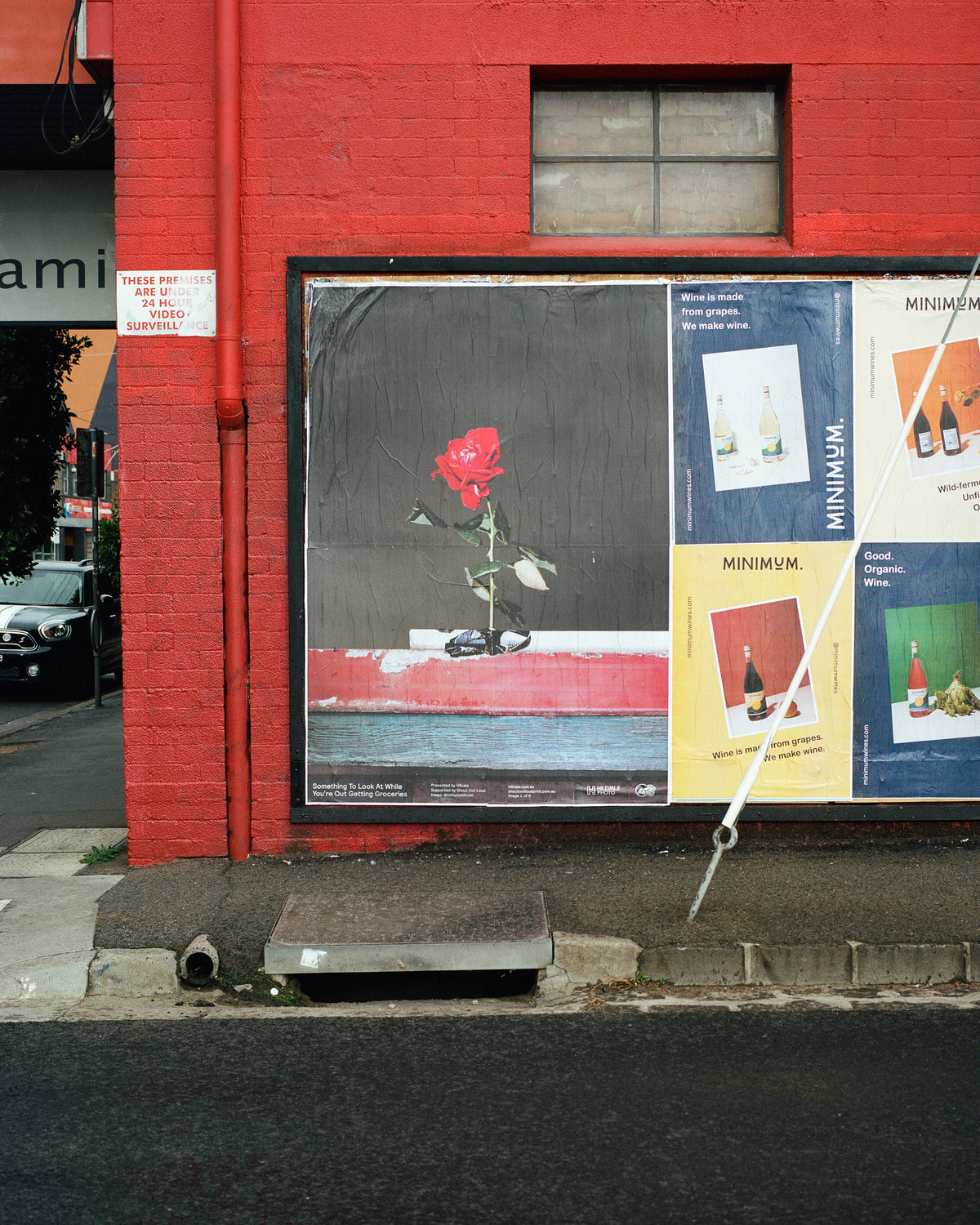 Hillvale is proud to present 'Something To Look At While You're Out Getting Groceries' — an outdoor photography exhibition on the streets of Brunswick and Brunswick East.
As a photo lab run by photographers, this is our first time presenting work together in our seven years of trade. We feel this is a good time celebrate our collective vision and hope to give you something to look out for when you're leaving home for one of the four reasons.
Featuring nine images from Andy Johnson, Anne Moffat, Clare Steele, Genevieve Walshe, Jason Hamilton, Lekhena Porter, Mathieu Mathon, Michael Thomas and Sarah Pannell.
Posters can be found near the intersections of:
Sydney and Glenlyon — Anne Moffat @annemoff
Sydney and Victoria — Lekhena Porter @lekhenaporter
Victoria and Boase — Andy Johnson @tedjohnson
Sydney and Tinning — Sarah Pannell @sarahpannell
Sydney and Cozens — Mathieu Mathon @bigtakeover
Lygon and Blyth — Genevieve Walshe @genevvieve
Lygon and Victoria — Jason Hamilton @jayham88
Lygon and Evans — Michael Thomas @mthomdotcom
Lygon and Weston — Clare Steele @steele.photo
Thanks to Shout Out Loud for supporting this project.