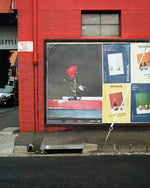 Hillvale is proud to present 'Something To Look At While You're Out Getting Groceries' — an outdoor photography exhibition on the streets of Brunswick and Brunswick East.
---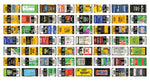 The Flat Film Archive was borne out of the Hillvale Cubes. Sifting through each roll of film in preparation for the cubes' construction, it was discovered that every canister was unique in its own right.
---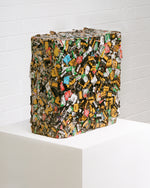 On 2 May 2016 we developed our 50,000th roll. We hold on to every single canister we develop, and so there were 50,000 empty canisters in storage that were needing a purpose. We decided to crush the canisters into cubes.